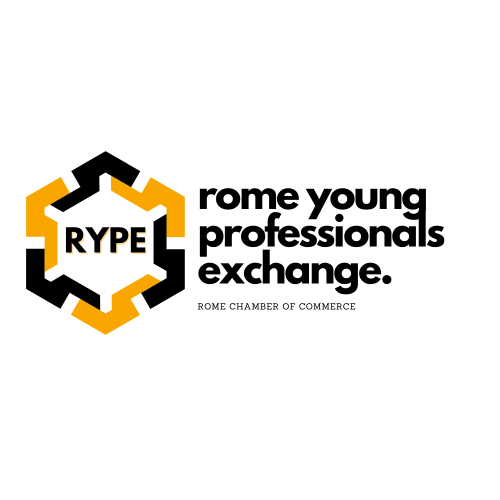 The Rome Young Professionals Exchange is a dynamic group of young professionals who work together to build strong professional relationships, learn from their peers and colleagues, and give back to and get involved in the Rome community. Our group serves as a catalyst for connecting, developing, and empowering young professionals through the following avenues:
Connecting
The Rome Young Professionals Exchange will be setting up regular networking events. We have a strong group of young professions in our city and want to provide a space for these professionals to connect with each other, while supporting the local businesses in our community. We also hope to increase the amount of young professionals who regularly attend chamber events.
Developing
We will be hosting a series of professional development programs, where young professionals can continue to learn and grow.
Giving Back
We will also be hosting series of community engagement opportunities, so that as a group we can be a part of volunteering to help the community where we work and live.