Message from the Chairman
On behalf of the Rome Area Chamber of Commerce, thank you for taking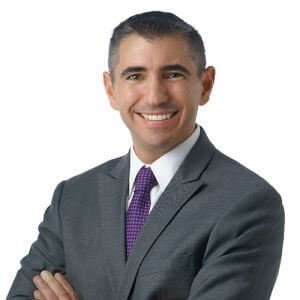 time to review the new website.
The purpose of this website is to promote our member businesses and organizations, chamber and community events, networking events, and all the opportunities offered by the chamber. We encourage you to consider our Rome Chamber of Commerce members first when making your buying decisions. Shopping local supports our local small business community and promotes job stability and growth. It's all a part of building a strong community and great place to live, work and raise a family. Shopping local with our Chamber members makes a big difference!
It's truly an exciting time for Rome. We are seeing unprecedented business growth across multiple industry sectors. Griffiss Business & Technology Park continues to be a hub for new business development and job growth for both the private and government sectors. Investments in downtown revitalization that include arts and entertainment brought on by the transformation of the Capitol Theater, along with new housing options and restaurants, are making Downtown Rome an exciting place to be! Our educational and healthcare systems continue to advance, offering new programs, technologies, and infrastructure to support our growing community. There is a spirited sense of collaboration and excitement across government, the business sector, and organizations to foster continued growth and revitalization across Rome. The Rome Chamber of Commerce is front and center supporting that effort. That has been our mission since 1912, providing business advocacy and community promotion, for the purpose of encouraging economic growth and prosperity for Rome, NY.
Thank you again for taking time to review the new website.
Gregory A. Mattacola, Esq., CFP®
Chairman of the Board of Directors
Strategic Financial Services
Email: gmattacola@investstrategic.com
From the Rome Chamber of Commerce Certificate of Incorporation, February 12, 1912
"The particular purposes for which the corporation is to be formed are: To foster trade and commerce, or the interests of those having a common trade, business, financial or professional interest, to reform abuses relative thereto, to secure freedom from unjust or unlawful exactions, to diffuse accurate and reliable information as to the standing of merchants and other matters, to procure uniformity and certainty in the customs and usages of trade and commerce, and of those having a common trade, business, financial or professional interest; to settle differences between its members, and to promote a more enlarged and friendly association between business men."
To this day, the Rome Area Chamber of Commerce is funded by businesses, professional firms, organizations, and individuals who recognize the importance of having a business advocacy and community promotion group in place to encourage economic growth in Rome.  The Chamber is not a part of government.  Its board of directors, committees, and many members volunteer their time, talent, and resources for the betterment of our community.