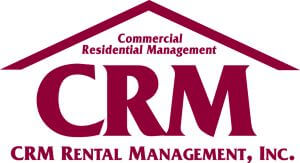 CRM Rental Management, Inc.
"We, at CRM Rental Management, Inc., are honored and excited to be nominated Member of the Week through the Rome Area Chamber of Commerce.
CRM is celebrating our 50th anniversary of providing the best quality, most comforting and affordable living experience throughout several communities. CRM started in 1971 with a single management contract on Floyd Avenue in Rome, NY.  This contract was for a 299-family rental apartment, designed initially for the Air Force personnel at Griffiss Air Force Base. Today, CRM has 70 management contracts, totaling around 5,400 units, in 38 municipalities and in two states for both family and senior apartment living!  This successful journey is, in no small part, due to many friends and clients.
Our commitment and vision to be the property management company of choice in providing full service and care to our clients, properties and team members by setting the standard in the multi-family housing and property management industries; this ongoing commitment allows us to establish strong relationships with our State and local officials, business partners, clients and residents. We recognize the growth and success of CRM is largely dependent on the everlasting support of all surrounding communities and our hardworking, steadfast and devoted team members.
We have all worked together for this remarkable accomplishment and we sincerely thank each of you for your support." ~ Elizabeth A. Baker, Vice President
To learn more, visit https://mycrmrental.com or call (315) 337-1401