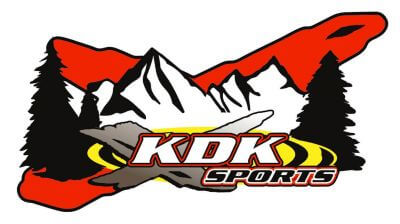 ROME, August 17, 2021 — KDK Sports was started in November 1995 by Frank Conover. Frank started his business to share his passion of snowmobiling with others. Frank named his business after his three kids: Kelly, Danielle and Kyle, also known as the "The little KDK's". KDK started in a small location on Turin Road at the foothill of the tug hill plateau and quickly grew. In September 2000, Frank moved his business to his current location at 5946 Rome Taberg Road, in Rome.
KDK is a family owned and operated dealership where Frank even considers his four grand kid's employees! The staff at KDK strives to make the customers #1. "When you come into our store you can see we have everything you will need for an enjoyable ride. Whether the ride is warm or cold, you'll be in style with all of the apparel and riding gear KDK has in stock. If we don't have what you need, we would be glad to order it for you." said owner, Frank Conover.
"Down at KDK, we pride ourselves in knowing that we sell only the best products the industry has to offer. We service every brand we sell as well as all other brands. We are a Ski-Doo, Can-Am, Suzuki and Triton Trailer dealer. We also have the largest parts inventory, along with a wide variety of popular aftermarket high performance parts and accessories. Our love for snowmobiling and four wheeling keeps us fully stocked with accessories and parts because we know how short and important the riding season is and we want to keep you out on the trails! We could not have made 25 years without your continuing support. Thank you" – Frank Conover.
Visit https://kdksports.com/ to learn more.